Needs analysis
Depending on the product treated and your expectations, FIRMUS France, thanks to 20 years experiences in the membrane technologies field, will draw up specifications and will advise you to choose the most appropriate technologies (the best technico-economic ration). 
Technical feasibility study
To estimate the technical feasibility of a treatment FIRMUS France offers feasibility tests on pilot units whose size goes from lab-scale to pre-industrial level.
Process development
Technical feasibility being demonstrated, large-scaled tests often have to be carried out before the industrial installation.
FIRMUS France will help you to:
Define and set up a pre-industrial pilot unit to carry out tests on your site.
Define an experience plan.
Follow the tests evolution.
Draw up specifications to make an industrial installation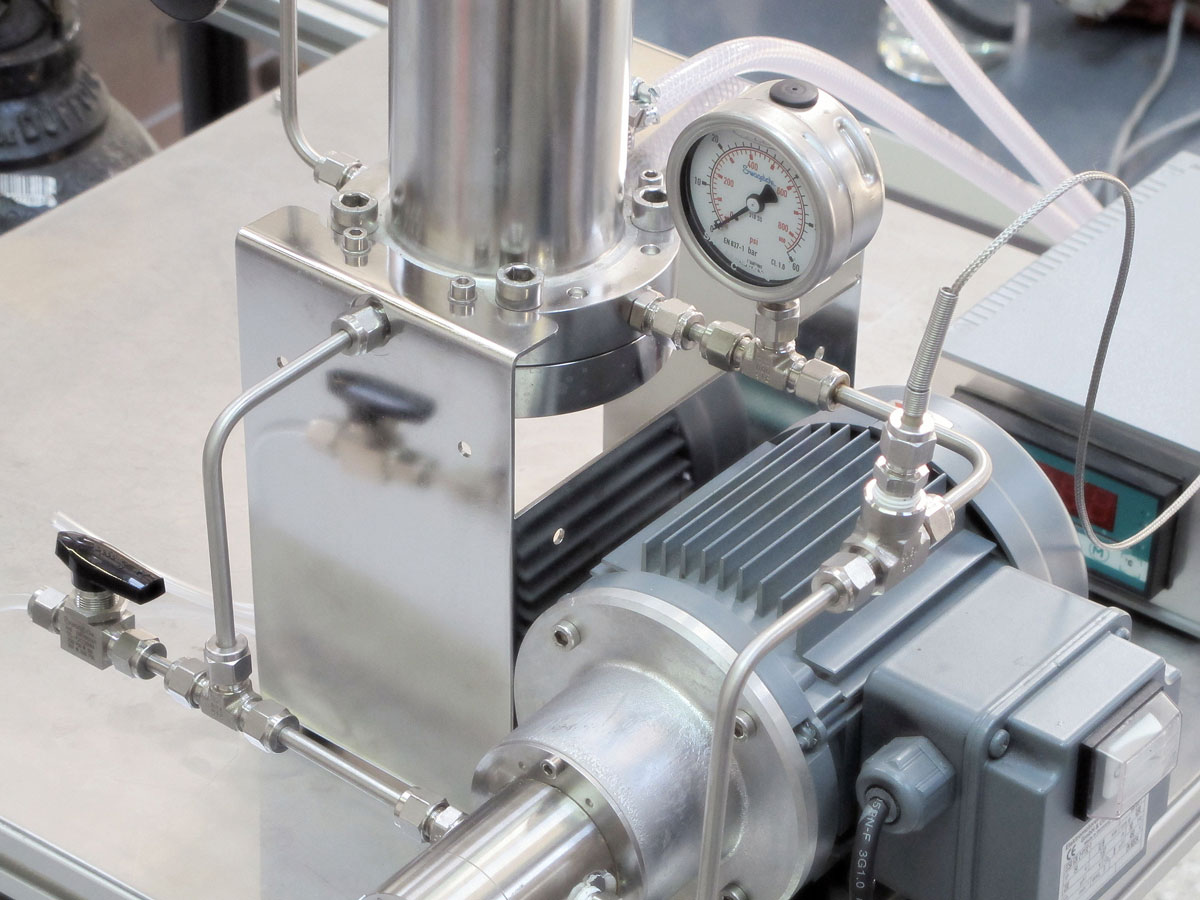 Turnkey solution proposal
Firmus France offers turnkey solutions, after examining your requirements and validation tests.
Installation assessment and process diagnostic
Firmus France visits your site to make a diagnostic or an assessment of your process.
FIRMUS France has acquired a wide range of equipment that gives the company access to the latest technological innovations. This enables us to analyze test samples under the best possible conditions, both as part of our service offer and for research programs.
This professional equipment includes:
DIONEX ICS1100 ion chromatography system equipped with dual pistons for analysing the principle anions and cations present in water
TOC (total organic carbon) measurement with
Shimadzu TOC-V CSN
Chemical oxygen demand (COD) analysis with
Hach Lange DR 2800
Microtrac laser granulometer
Shimadzu AA – 7000 Series spectrophotometer
FIRMUS France designs and assembles pilot solutions for performing tests as part of its service offers and for research programs.
FIRMUS France is equipped with:
Ultrafiltration / nanonfiltration pilot to work with pressure ranges from 1 to 35 bars
Reverse osmosis pilot to handle pressure up to 65 bars
Microfiltration / ultrafiltration pilot for hollow fiber membranes
Conventional electrodialysis pilot
Micropilot workbench to work with plane and tubular membranes, both organic and mineral, in order to run tests for evaluating membrane selectivity
Test bench for ion-exchanging zeolites and resins.