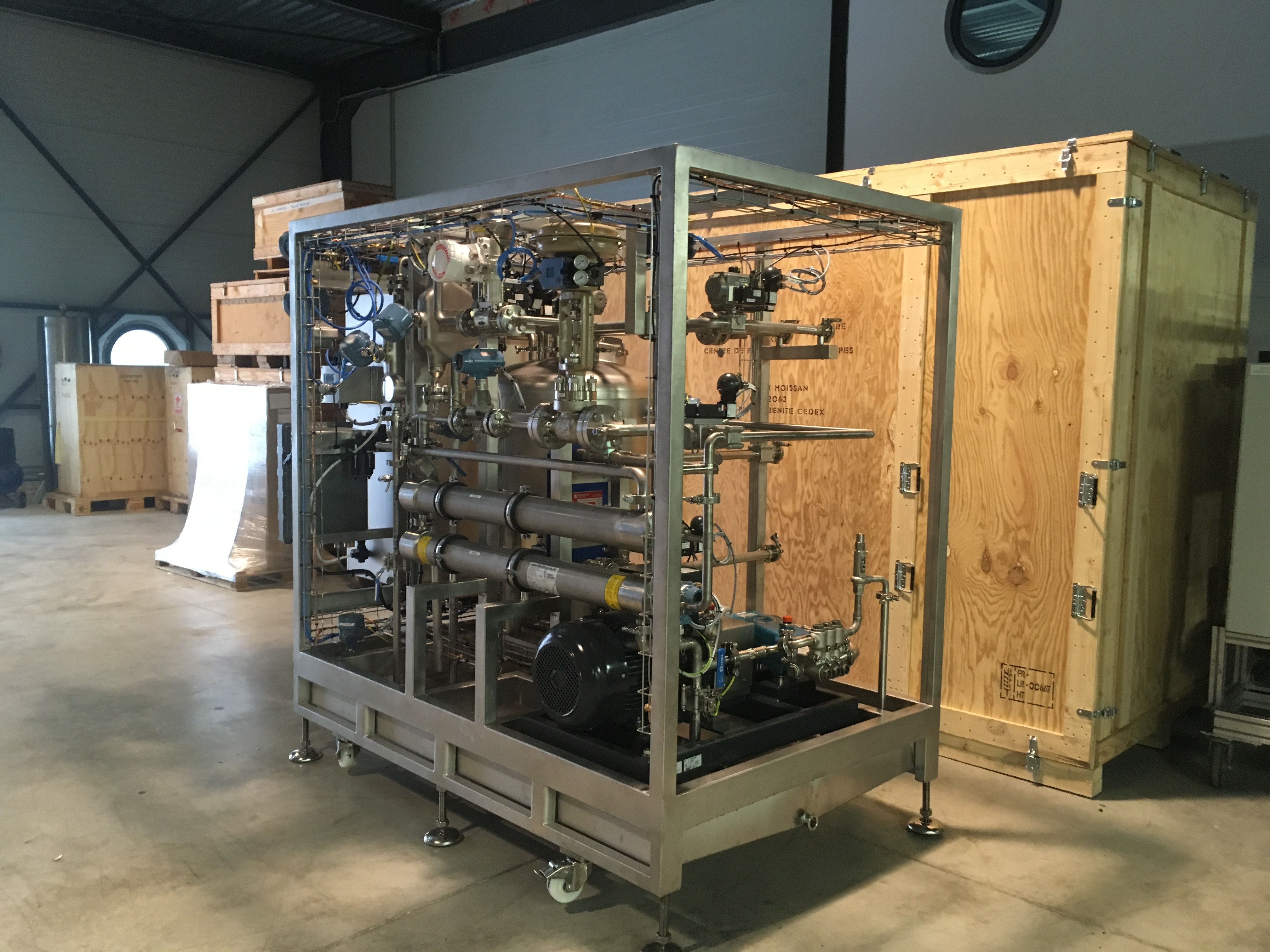 Delivery of a Reverse Osmosis / Nanofiltration Pilot ATEX version
We have just delivered a new OI/NF pilot. It is a mobile, fully automated pilot, designed to perform tests in the laboratory but also on site. It can work with a pressure ranging from 10 to 60 bar with a flow rate of 0.5 to 3 m3/h. All instrumentation and electrical cabinet are available in ATEX version zone 1 (Atex II 2 G Ex IIC). This pilot is designed to work with a wide range of products.
The design was carried out by Firmus France as well as the functional analysis and program in partnership with AC2I Automation. The assembly was carried out by Concept Inox.