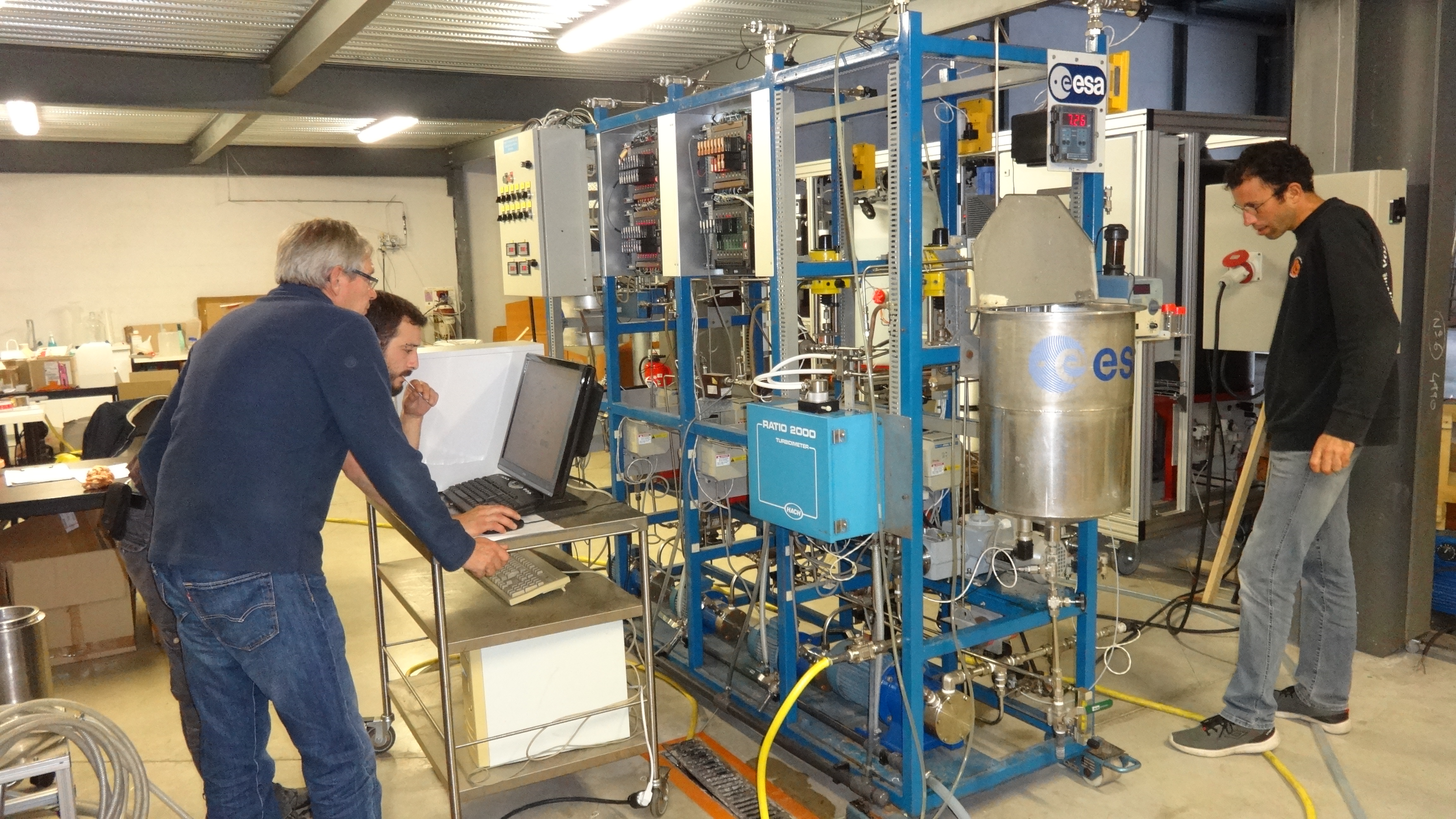 Training of future Concordia Station winter crew — Session 2018
This year we received from October 8 to 10 Nadja ALBERTSEN (ESA Medical Doctor), Thibault GILLET (Electrician), Bertrand LAINE (Technical Chief) and Julien LE GOFF (Plumber) for their technical training in the use of the Grey Water Recycling process on the Concordia Antarctic Station. We used the ESA model that developed this process.
They will be in charge of monitoring the operation of the process for its 14th year since its commissioning in 2005 (still without any technical or sanitary incidents). FIRMUS provides remote monitoring by sending weekly reports and analyses based on the data received via the Internet.
<img class="alignnone size-large wp-image-838″ src="https://www.firmus.net/wp-content/uploads/2018/10/DSC06988-1024×576.jpg" alt="" width="980″ height="551″ />
Julien LE GOFF – Thibault GILLET – Nadja ALBERTSEN – Bertrand LAINE