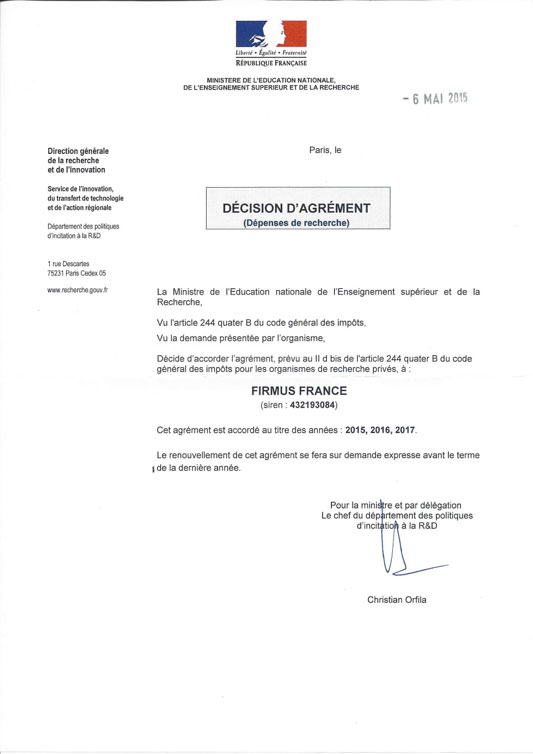 Renewal of « Research Tax Credit » Eligibility
Firmus France was pleased to learn than its eligibility for « Research Tax Credit» was extended for three more years, as a Private Research Company.
Companies that will chose to entrust Firmus France to lead they research projects will benefit from a tax credit for their research spending made during the year (art. 244-B ; Code des Impôts).
The renewal of this accreditation can be seen as the evidence of the efficiency and quality of the research works that Firmus France has undertaken since 2012.